Warren & Brown Technologies (W&BT) is Australia's top supplier of connectivity for the telecommunications industry and is considered a global leader in the design, manufacture, and supply of optical fiber and copper cabling systems that lead the way in providing reliable high-quality network connections. The Australian–Filipino company has been an ardent supporter of Kaya FC since 2014, and its involvement with the club has always been focused on youth development programs through Kaya FC Academy.
For the past three years, W&BT has worked with Kaya FC Academy and supported their football programs and endeavors. W&BT has also provided the academy with footballs that are used daily at training sessions. Moreover, the partnership has resulted in hosting and organizing successful and competitive football tournaments that bring together players from different teams, communities, backgrounds, and walks of life in a competitive and fair environment. Neil Domelow, the managing director of W&BT, explained the tournament as a way promoting competitive sportsmanship among the youth.
W&BT wants to contribute in our small way to raising the standard of football in the Philippines and be associated with a club that does its best to provide opportunities to the less fortunate in our society. Ultimate goal is to see the Philippines be part of the World Cup at sometime in the next four to eight years.
W&BT is now on its third year of sponsoring the club, and to show its unwavering dedication and unparalleled commitment to the development of grassroots football in the Philippines, the company has offered a full scholarship to 14 kids from the Gawad Kalinga (GK) community.
"As a family, we always followed EPL [English Premier League], and our two boys started playing as soon as they could kick a ball, so we had a family interest. We have been lucky in our business life and wanted to give something back to the community that supports us. Kaya presented that opportunity!" Neil shared.
Neil also mentioned that what continues to inspire him to support grassroots development is his dream: "A dream that one day someone from Kaya will play in the EPL." If Kaya and W&BT can work together to pave the way for big dreams and turn them into reality, then that will inspire a generation of young footballers and truly elevate the standard of Philippine football. As Kaya and WB&T pave the way for big dreams, we are proud to introduce some of the sponsored players from GK.
Note: You may download a copy here.
Jeffrey Tingue
June 26, 2004
"Dahil sa Kaya, natuturuan akong madisiplina at matutong lumaban ng may puso."
Translation: "Because of Kaya, I learn to be disciplined and fight with heart."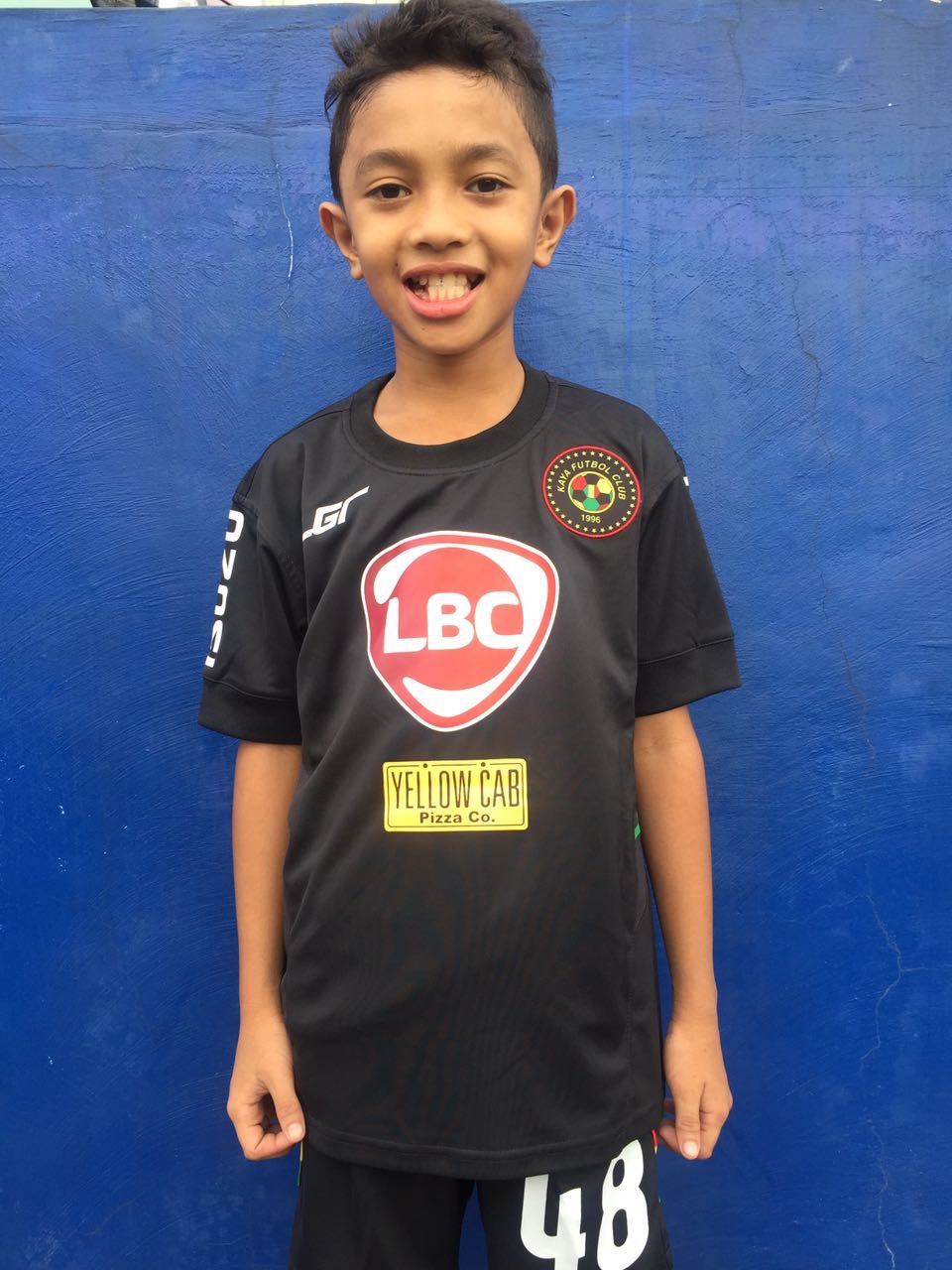 Kevin Hadap
May 21, 2007
"Mahal ko ang Kaya dahil magagaling sila, at natuturan akong madisiplina at makahanap ng bagong galaw."
Translation: "I love Kaya because the players are good, the club teaches me discipline, and I learn new skills."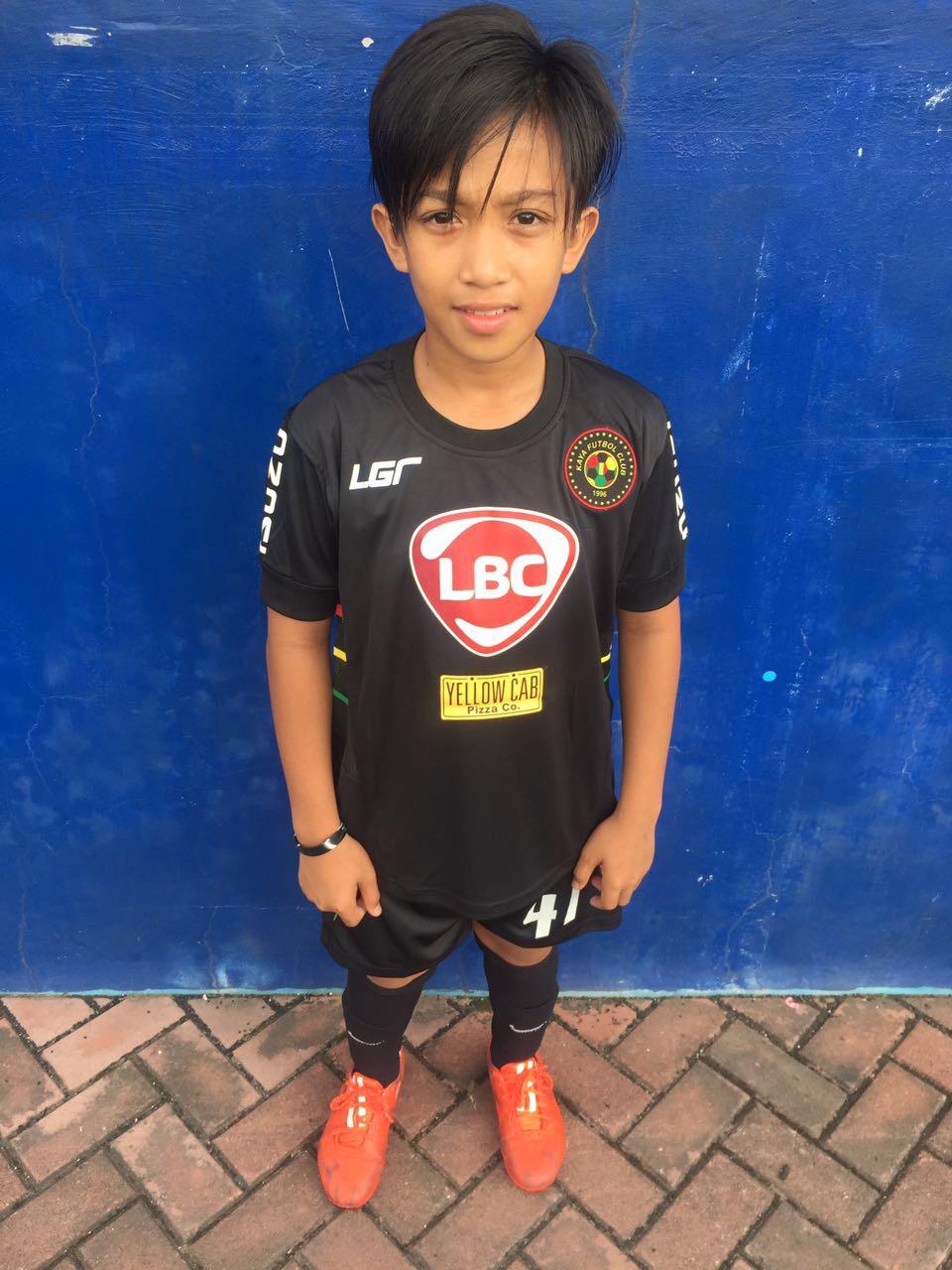 Benjamin Palacio III
August 30, 2004
"Ang trabaho po ng tatay ko ay messenger. Ang aking nanay naman po ay housewife. Mahal ko ang Kaya dahil doon lumalakas ang aking loob na mag-football nang mag-football, at kung wala ang Kaya, hindi magbabago ang ugali ko."
Translation: "My dad is a messenger. My mom is a housewife. I love Kaya because that's where I get the strength to play football and more football, and if it weren't for Kaya, I wouldn't have changed for the better."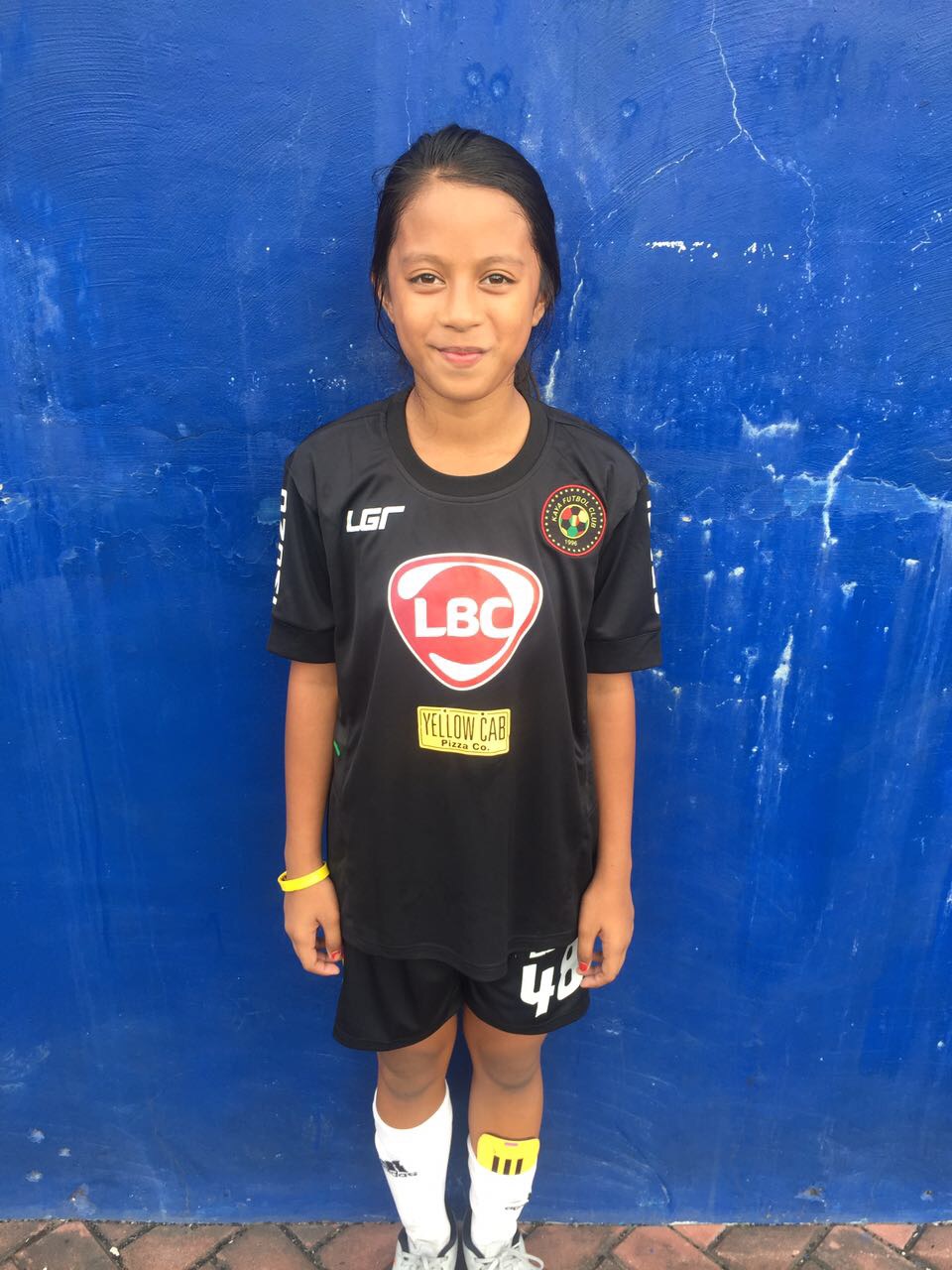 Feljoy Cordova
April 6, 2004
"Nakatira ako sa Mandaluyong. Ang nanay ko ay walang trabaho. Ang tatay ko naman po ay government employee. Ako po ay nangangarap na makapunta ng ibang bansa kasi nandoon po ang aking future. Mahal ko ang Kaya kasi po magaling ang team nila, at natututo ako sa kanila. Nandoon din ang aking future."
Translation: "I live in Mandaluyong. My mom doesn't have a job. My dad is a government employee. I dream of traveling to different countries because that's where my future is. I love Kaya because they're a good team, and I learn from them. My future is also with Kaya."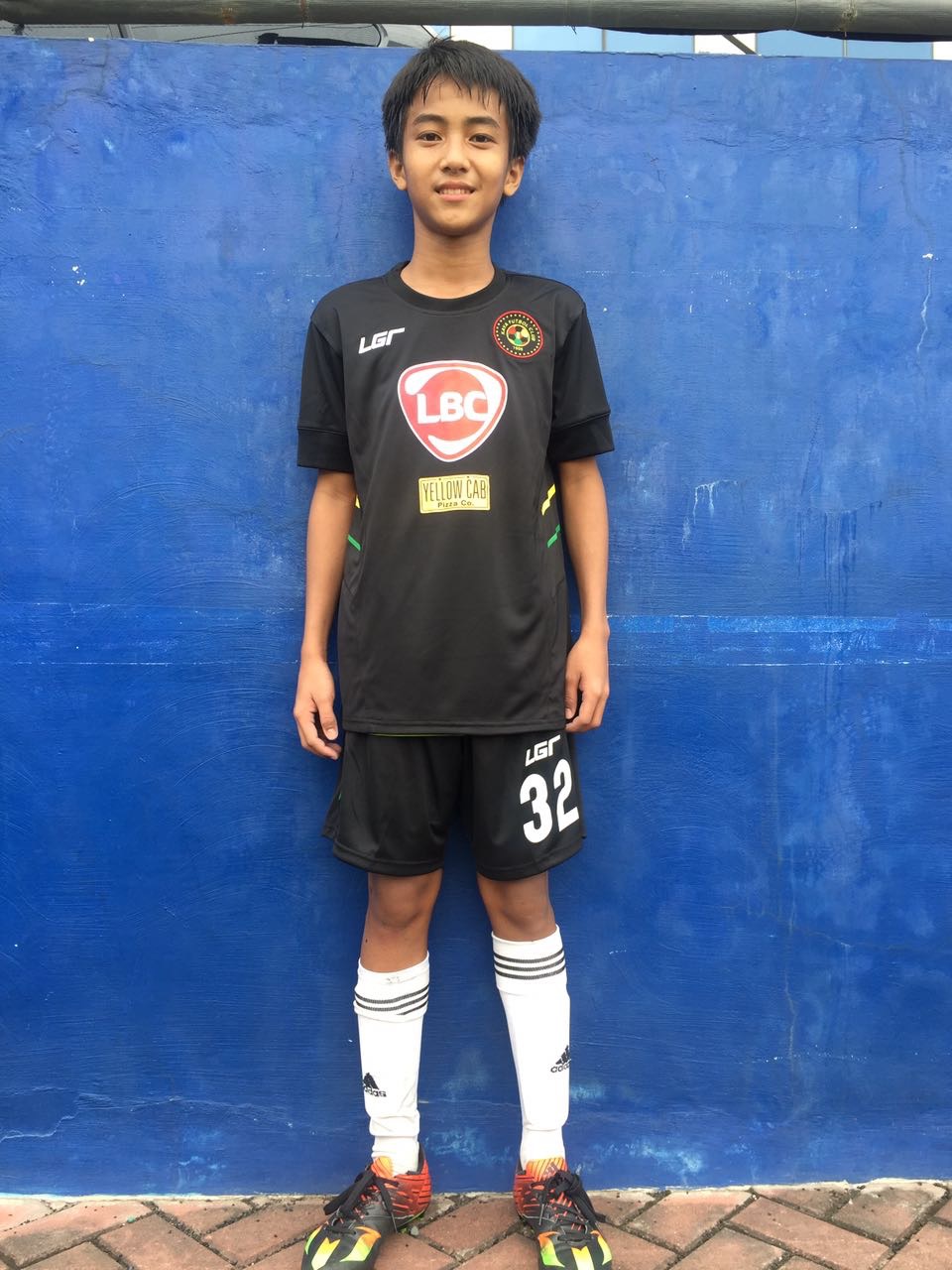 Cian Gabriel Galsim
January 13, 2004
"I'm the eldest among my siblings. My dad works as an IT manager at the Sbarro head office, while my mom is an aesthetician. My dad used to be a football player when he was young, while my mother used to be a volleyball player. So I guess I got my passion in sports from them. I'm also good in class. In fact, I always got high grades in school, especially in mathematics. Although I don't have a high rank in class, I'm proud that I'm no. 1 in my parents' hearts. At Kaya, I've learned a lot, especially how to boost my self-confidence. I learned how to manage my time in church, school, and football. I meet new friends and new people too."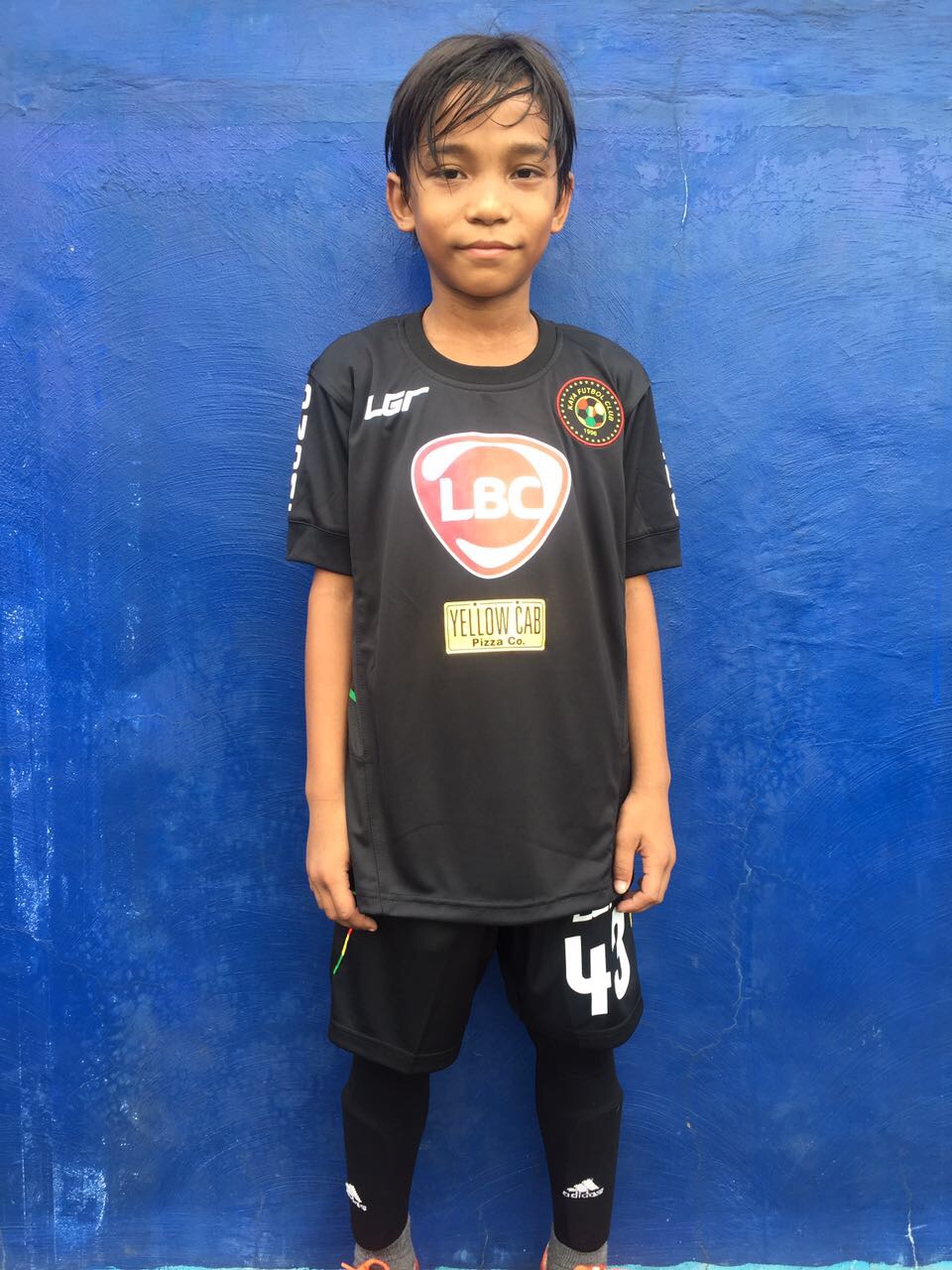 James de Torres
January 4, 2007
"Hiwalay na po ang aking mga magulang, at ang ina ko ang nag-aalaga sa amin. Lima kaming magkakapatid. Ang talento ko ay kumanta. Ang gusto ko po ay maging coach. Ang galing ko sa football ay lakas sa pagsipa. Mahal ko ang Kaya dahil ako'y natututo ng iba't ibang drills at skills."
Translation: "My parents are no longer together, and my mom takes care of us. I have four siblings. Singing is my talent. I want to be a coach. In football, I'm a strong kicker. I love Kaya because I learn different drills and skills."
Jimmy Gabriola Jr.
June 18, 2008
"Apat kaming magkakapatid. Ang tatay ko ay construction worker, at ang nanay ko ay housewife. Talent ko ang kumanta. Ang gusto ko paglaki ko ay maging isang pulis. Kung tungkol sa football naman, ang aking galing ay bilis sa pagtakbo. Mahal ko ang Kaya dahil masaya at maganda dito."
Translation: "I have three siblings. My dad is a construction worker, while my mom is a housewife. My talent is singing. When I grow up, I want to be a policeman. When it comes to football, I'm good at running fast. I love Kaya because it's happy and beautiful."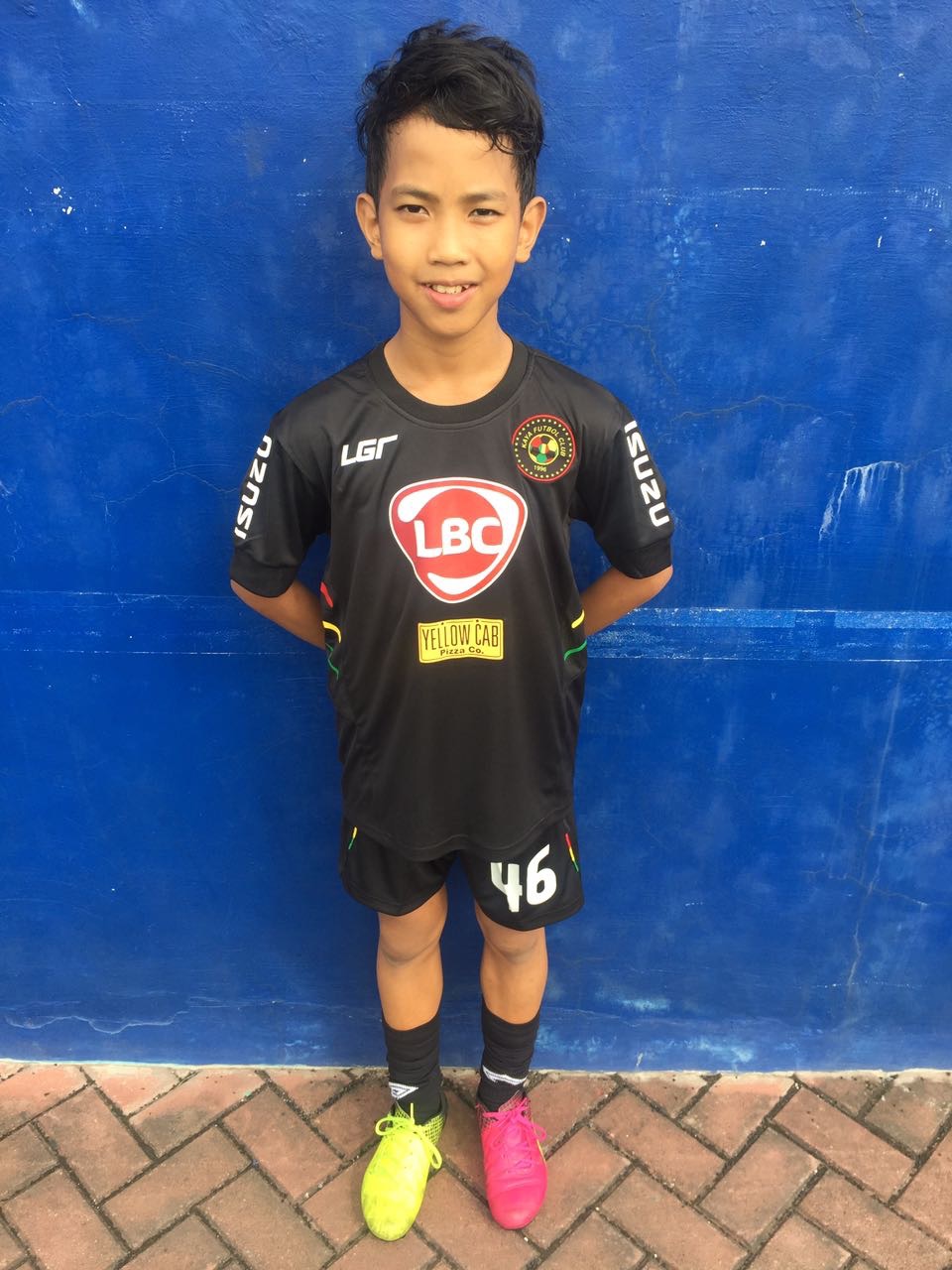 Julian Romero
February 13, 2004
"Nagsimula akong maglaro ng football noong ako ay nine years old. Mahal ko ang Kaya dahil masaya at mababait ang coach dito, at hindi kami pinapabayaan ng aming mga coach."
Translation: "I learned how to play football when I was nine years old. I love Kaya because the coaches are nice, and they take care of us."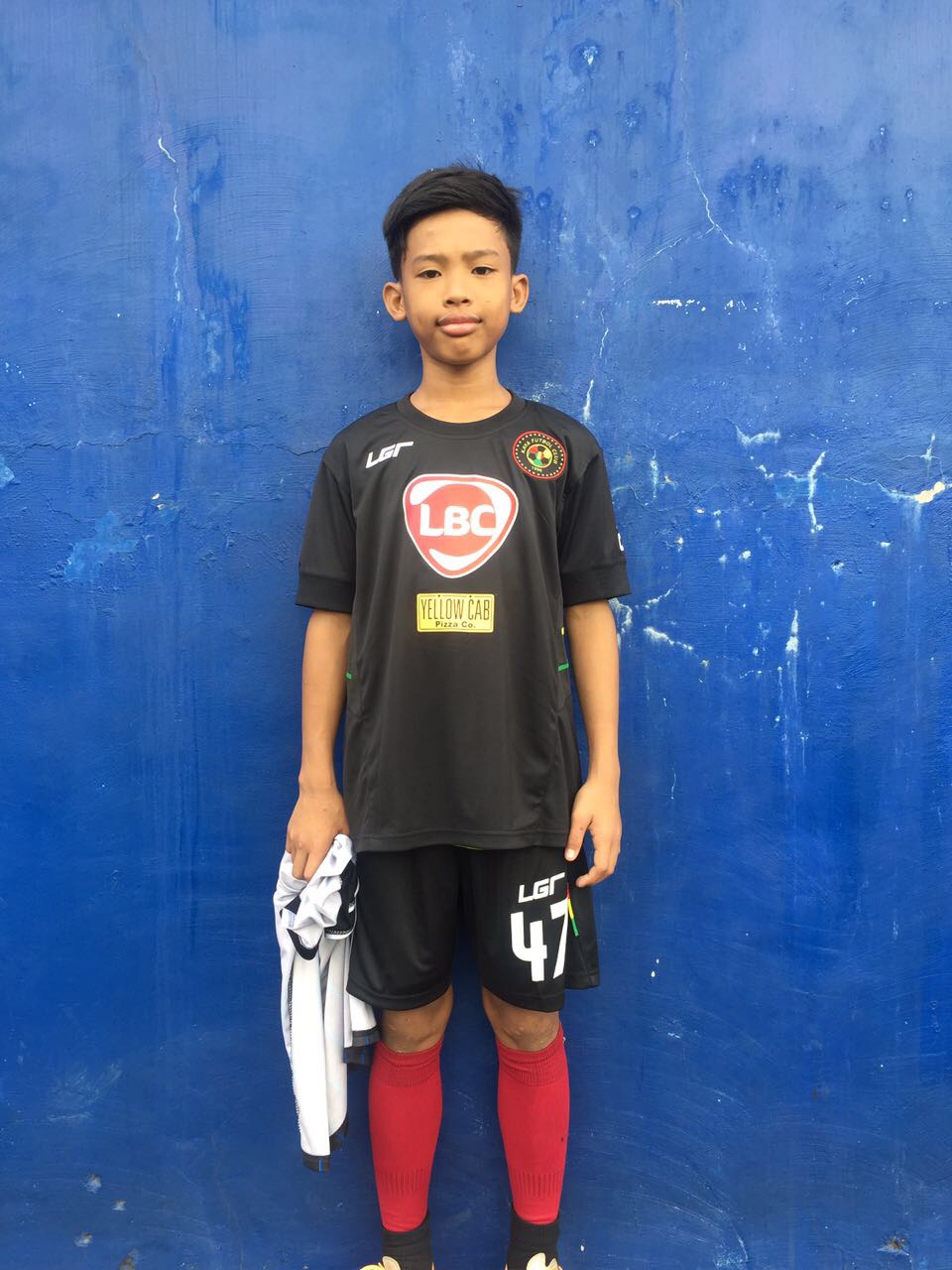 Reniel Lagrimas
February 3, 2004
"Lima po kaming magkakapatid, dalawang babae at tatlong lalake. Mahal ko ang Kaya FC dahil alam kong hindi nila ako bibiguin sa mga pangarap ko, at alam kong marami akong matutunan sa kanila."
Translation: "I have four siblings, two sisters and two brothers. I love Kaya because I know that they won't let my dreams down, and I know that I will learn a lot from them."
Rommie Perez
October 20, 2003
"Sampu po kaming magkakapatid. Apat na babae at anim na lalake. Mahal ko ang Kaya dahil marami akong natutunan na mga bagay na nagagamit ko rin sa labas ng field."
Translation: "I have nine siblings, four sisters and five brothers. I love Kaya because I have learned a lot of useful things that I can use off the pitch too."
Erissa Rivas
December 17, 2004
"Ang trabaho ng tatay ko ay magtinda ng pagkain sa umaga, samantalang ang nanay ko naman ay housewife lang po. Sampu kaming magkakapatid, at mahirap po kami. Mahal ko ang Kaya dahil doon lumalakas ang aking loob, at doon ako nagkakaroon ng disiplina at lumalaban nang may puso."
Translation: "My dad's job is selling food in the morning, while my mom is a housewife. I have nine siblings, and we're poor. I love Kaya because it's where I gain strength, learn to be disciplined, and fight with my heart."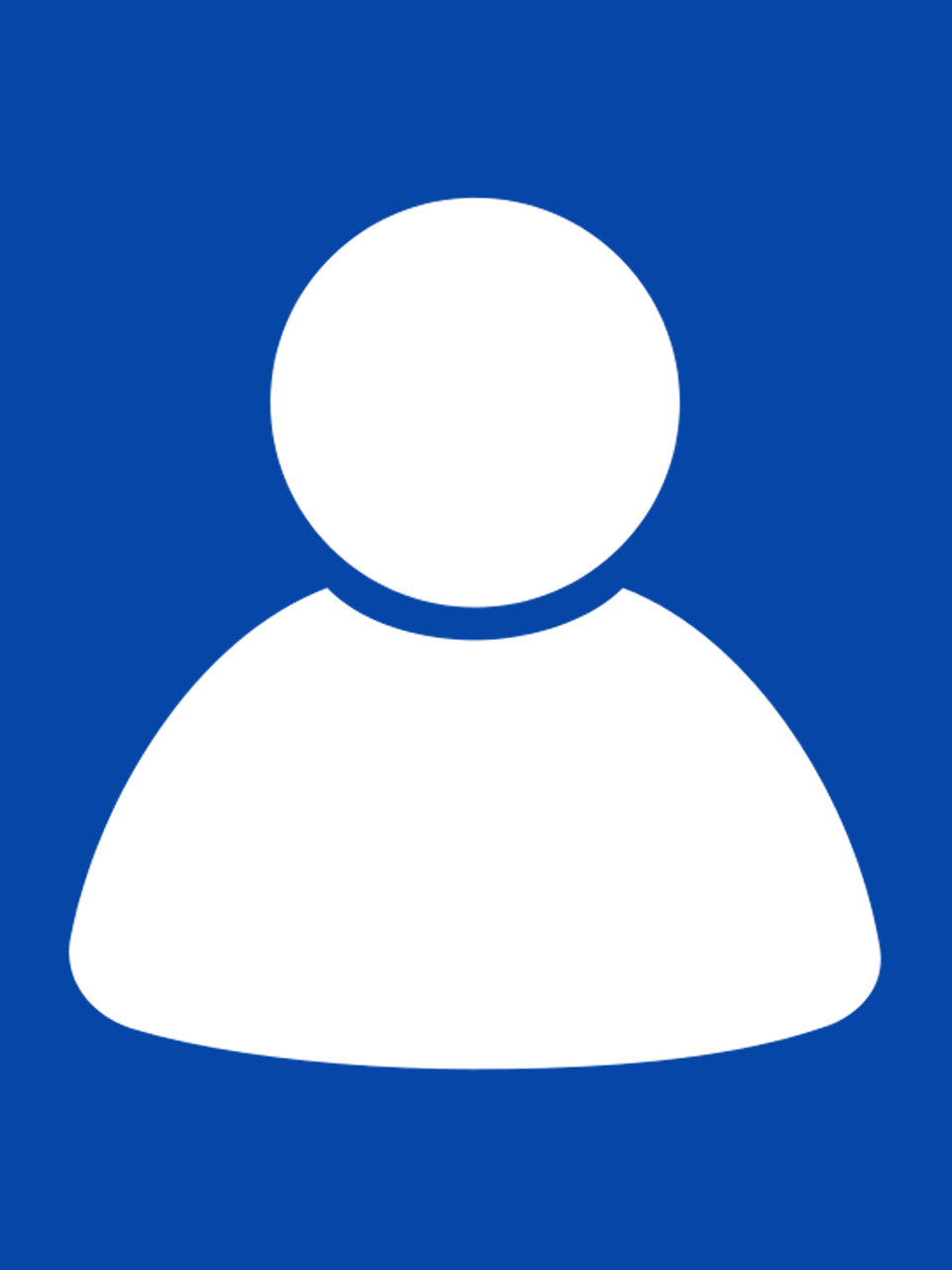 Feliciano Fernandez II
June 23, 2004
"Ako po ay isang soccer player na lumalaban sa iba't ibang lugar sa Metro Manila, at gusto kong maging isang magaling na soccer player. Gusto ko ding maging engineer, malibot ang mundo, mabuo ang aking pamilya, at makatapos ng pag-aaral. Sana lahat ng pangarap ko matupad. Mahal ko ang Kaya dahil siya yung nagpapalakas ng loob ko at nagbibigay sa akin ng maraming game, at dito ko natutunan magdisiplina sa sarili."
Translation: "I'm a footballer who competes in different places in Metro Manila, and I want to be a great footballer. I also want to be an engineer, travel around the world, complete my family, and finish school. I hope all my dreams will come true. I love Kaya because it gives me strength and gives me games to play, and this where I learn to discipline myself."