SCHEDULE
Schedule this week remains unchanged. We will update everyone on the games later this week.
D-SERIES
May 29 was the last day of the D-Series. Thank you to the U8s and U10s who participated in the D-Series for the whole month of May. We hope everyone had a blast.
Photo courtesy of Ikuko Inaba.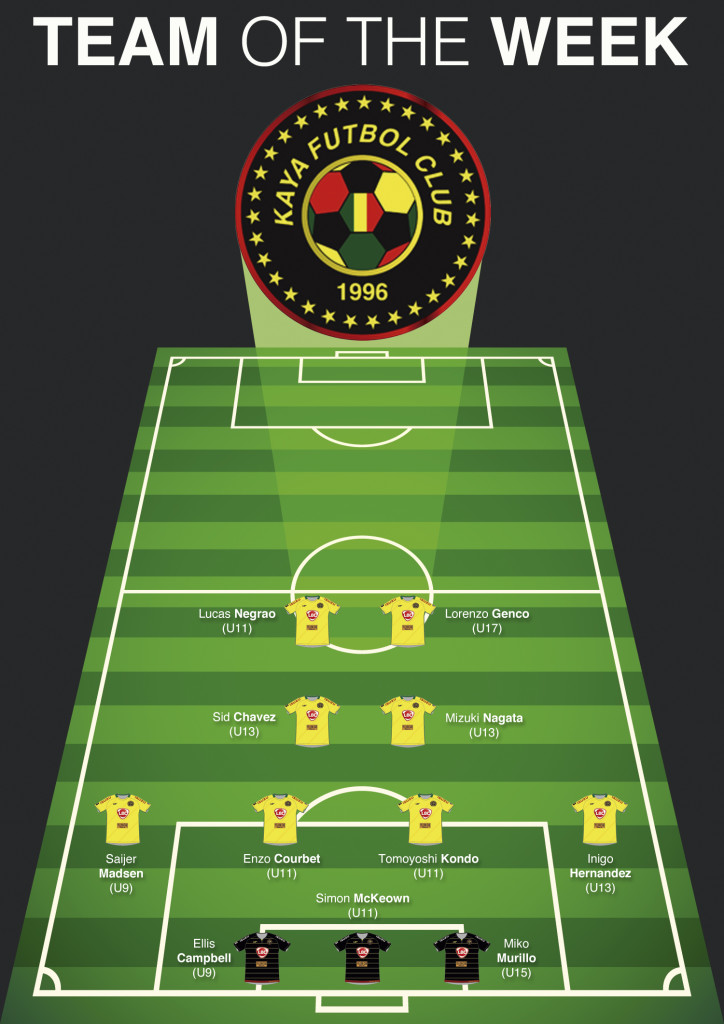 GOALKEEPERS
Ellis Campbell (U9): He had the game of his life in the 2–0 win over Stallion.

Simon McKeown (U11): Filled in as a GK and was spectacular, he made crucial saves in the 4–3 win.

Miko Murillo (U15): He saved a penalty in regular time and then stopped four penalties in the shoot-out as Agila failed to score on the young stopper.
DEFENDERS
Saijer Madsen (U9): Scored the go-ahead goal with a sublime free kick!

Enzo Courbet (U11): We are running out of superlatives to describe his performances this season. A rock. 

Tomoyoshi Kondo (U11): The full back was ever reliable in another stellar performance.

Inigo Hernandez (U13): He made a great tackle when JPV were 1v1 with the goalkeeper and an all-around solid effort.
MIDFIELDERS
Sid Chavez (U13): Always wanted the ball in a physical game and really showcased his skills.

Mizuki Nagata (U13): Another smooth performance in the heart of the midfield.
FORWARDS
Lucas Negrao (U11): Two brilliant goals in the 4–3 win, including the extra time winner.

Lorenzo Genco (U17): The Filipino Italian oozes class in another scintillating display.