When you meet eleven-year-old Alvaro Lorenzo for the first time, you immediately know that you're going to have a great time, whether he's talking about playing Minecraft, raging tiger unicorns, or helping PCPI (Philippine Cerebral Palsy Incorporated). His cheerful nature, endearing frankness, and sunny smile remind us that growing up doesn't mean you should stop having fun.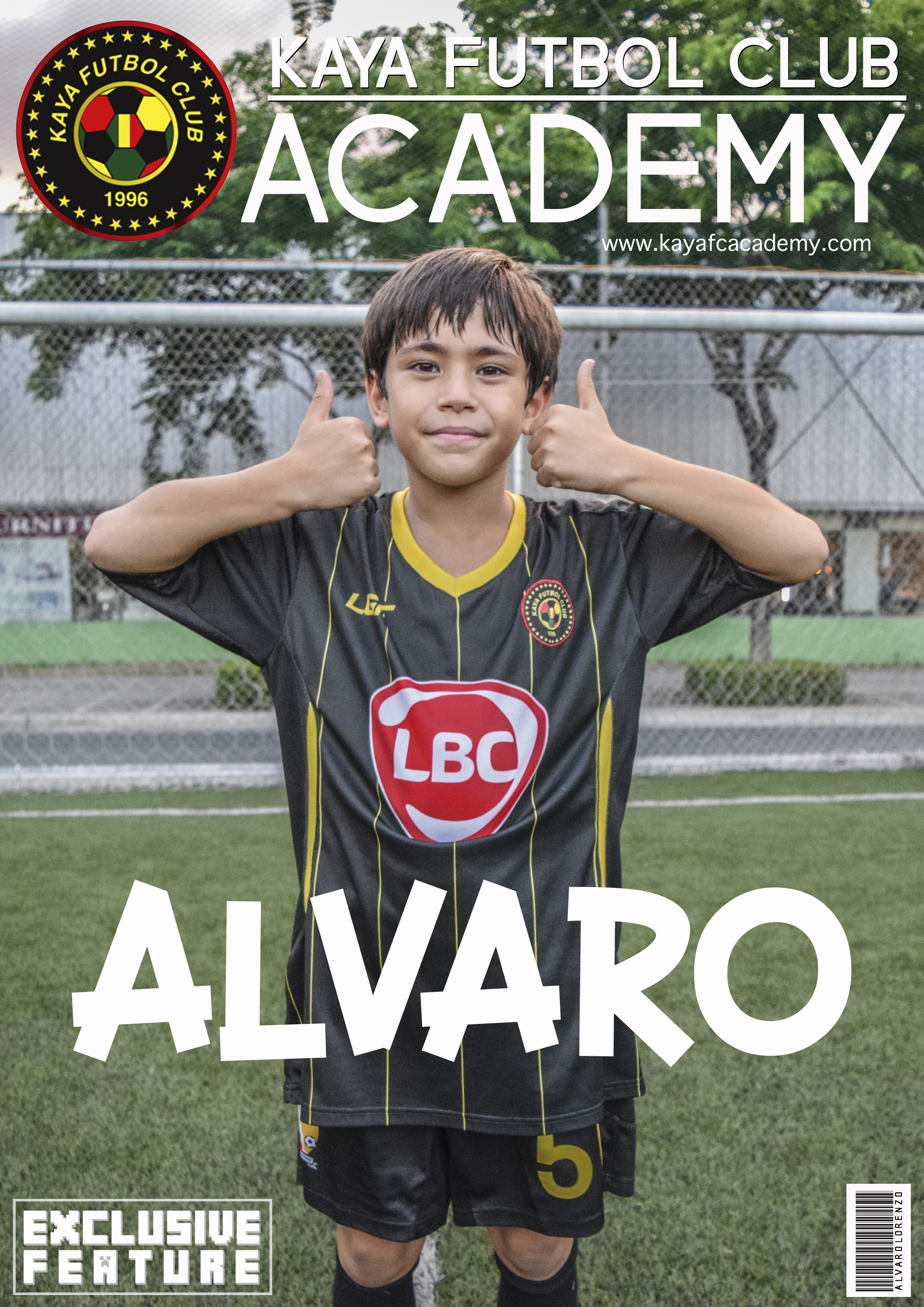 The "almost full Filipino and a few percent Spanish" Alvaro started playing football when he was five years old, but his interest in the sport was reignited when he saw his friends play the sport. Like other kids, he tries other sports as well. "I play basketball. And sometimes tennis. Barely. Just for fun!"
Take note: fun.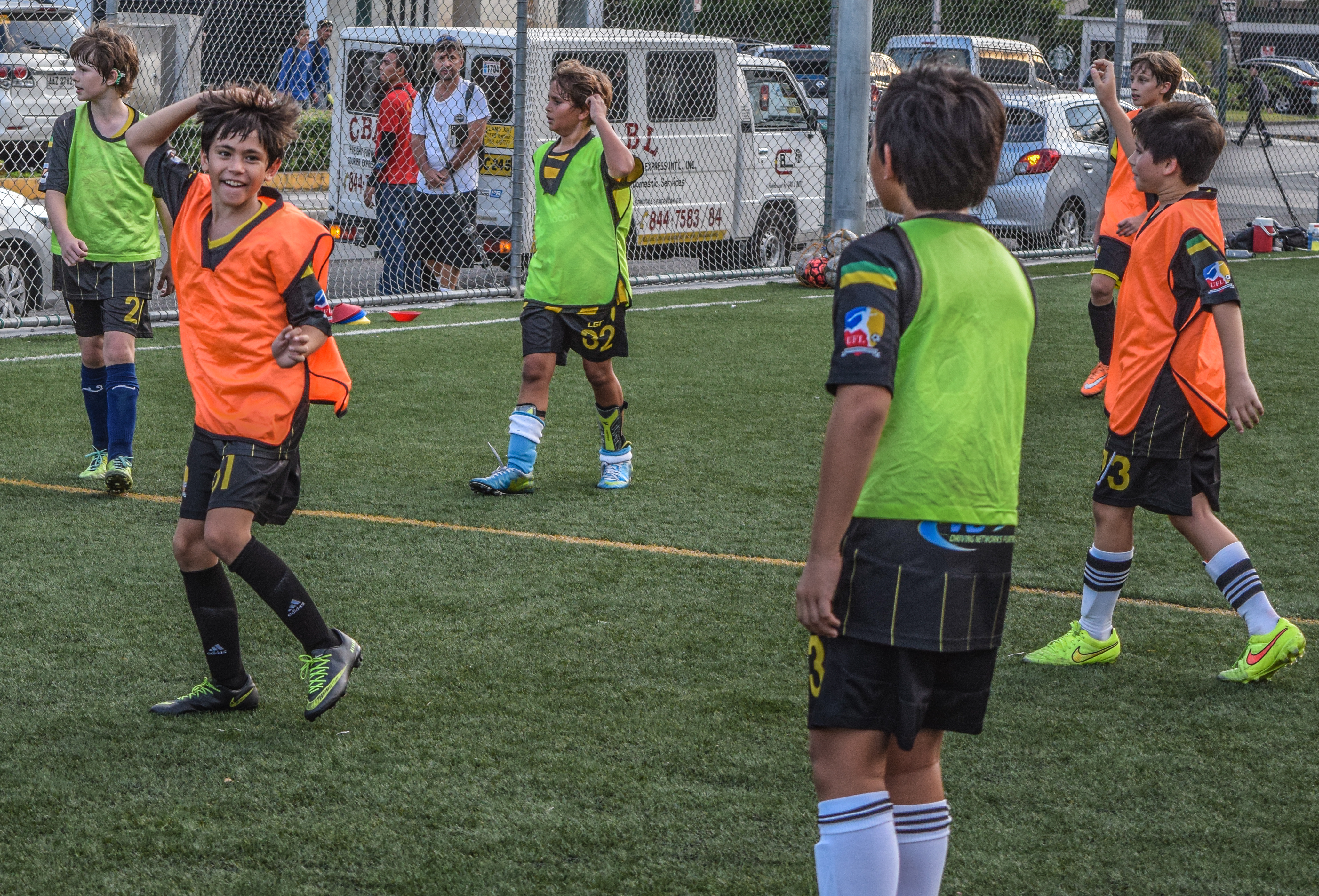 While he considers Lionel Messi his favorite player, Alvaro admitted he doesn't really dwell on these things because he just wants to play and have fun. Funny he mentioned that because the Barça player spoke to the Times about the importance of having fun:
Football is a game. I'm trying to have fun on the pitch, always, just to play. That's why I do it. The day I stop having fun is the day I retire … I never want to lose that spark, that passion. Today, teams are playing more statically, more for the final score than producing good football. For them, it's more important to win than to play well. We need more players with passion coming up for the good of football.
Looks like the sprightly eleven-year-old embodies Messi's philosophy without even knowing it. And he's off to a good start!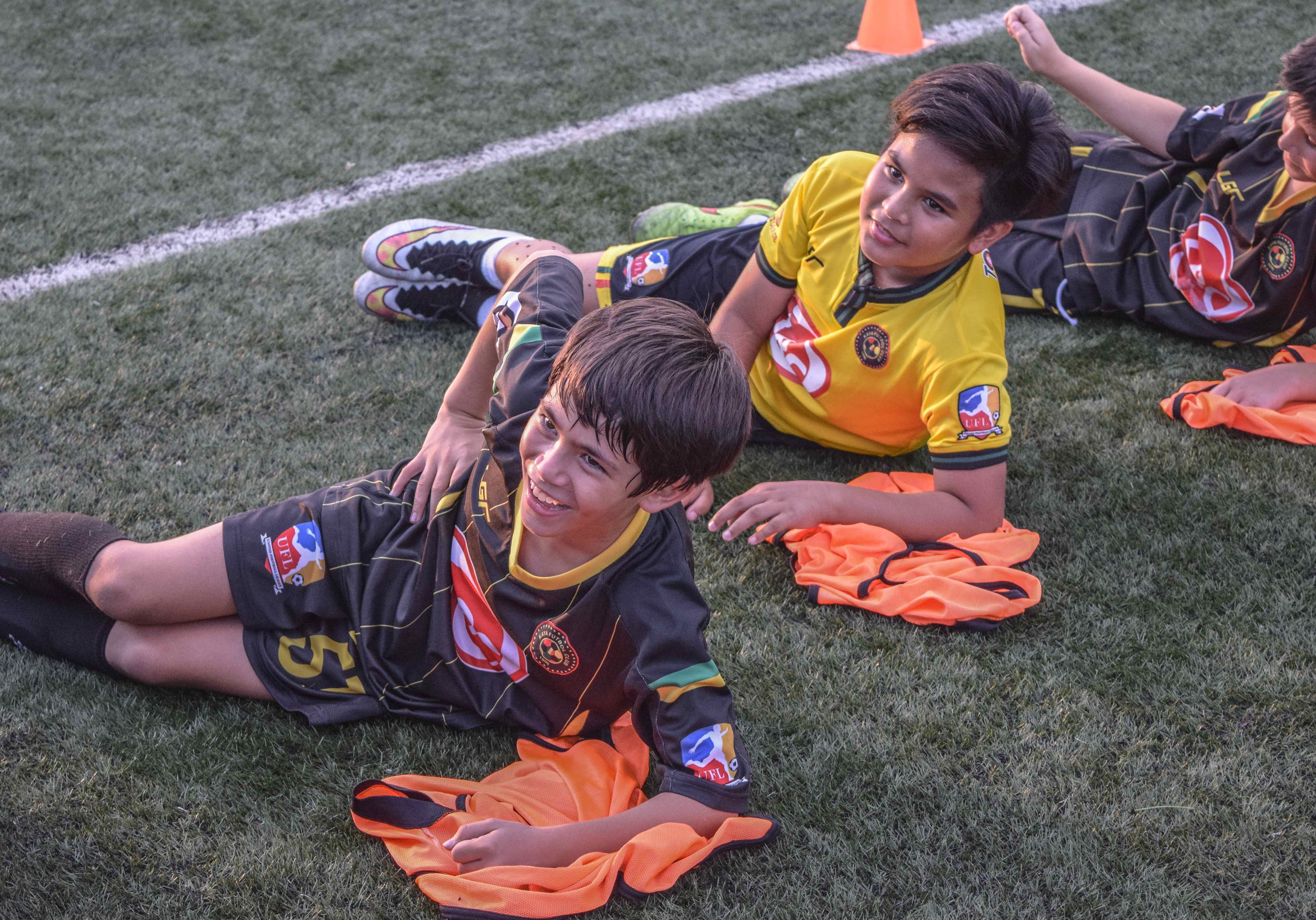 Regardless of how you do something, and not necessarily just in football, you can do better if you are having fun.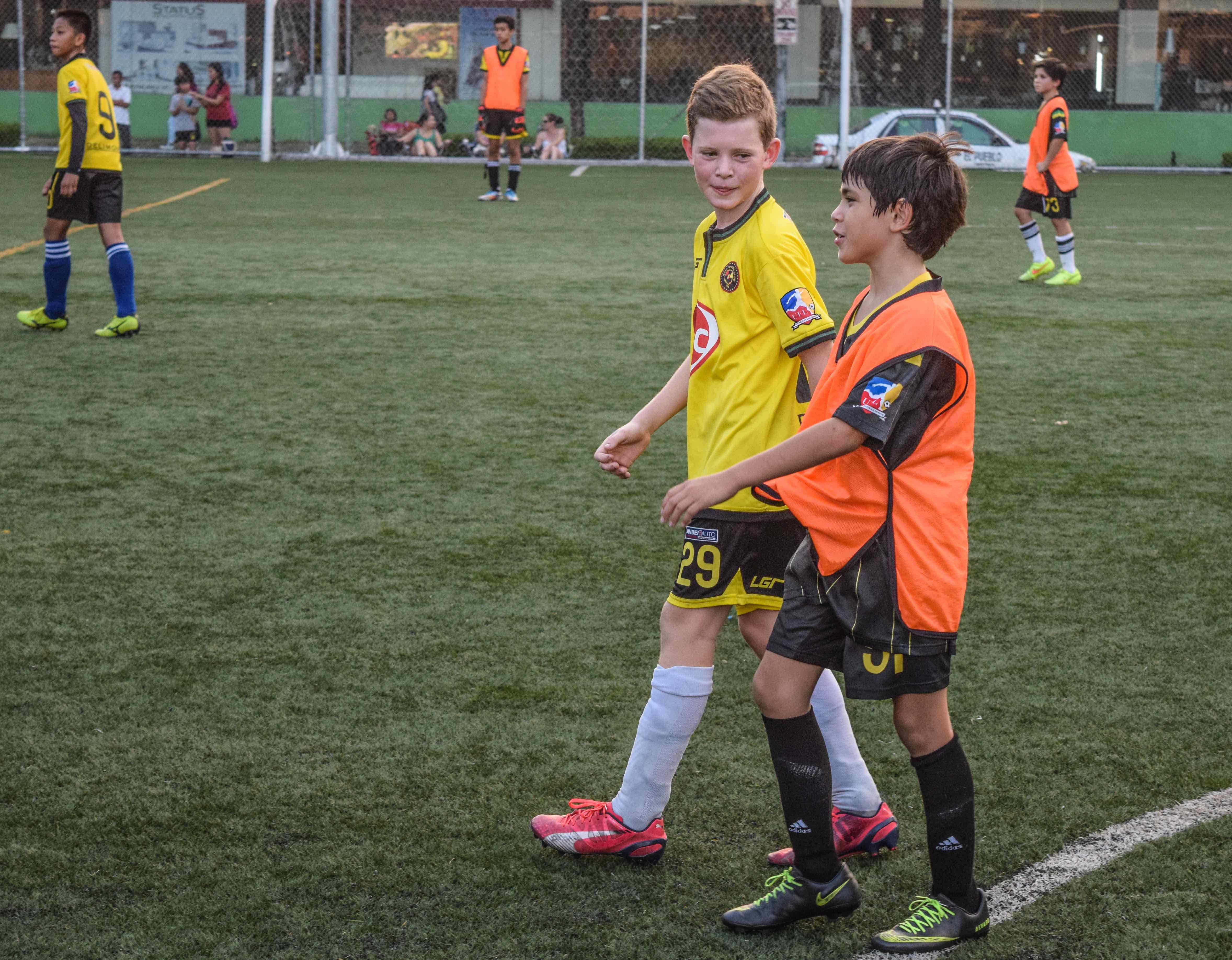 At the academy, we never underestimate the value of enjoying football. We believe that an integral part of success is the fun factor, which is often ignored but should never be belittled.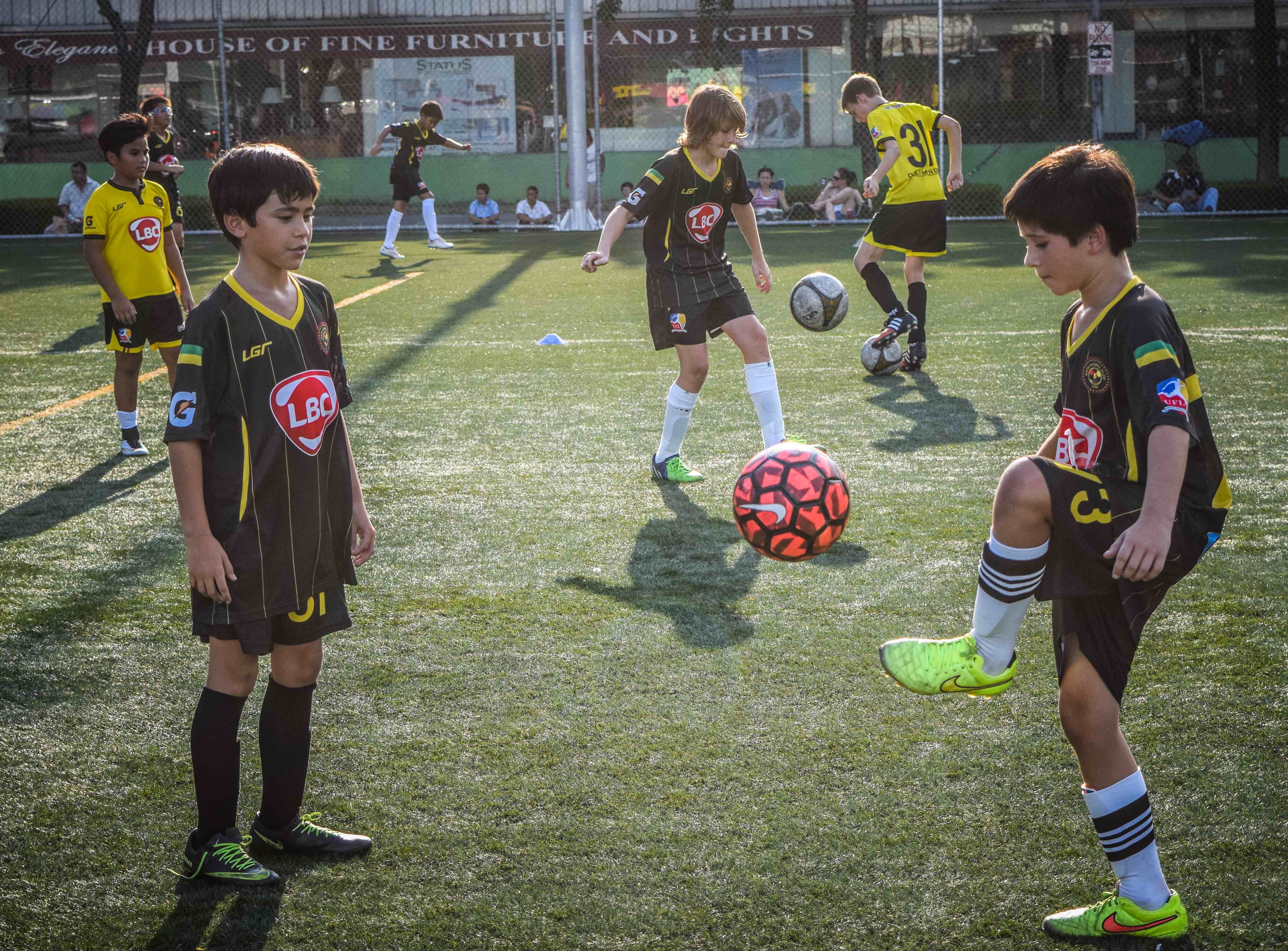 They say that for young athletes, it is first about having fun and then becomes all about winning later on in life. But having fun doesn't end in childhood. It should be part of your journey. Maybe we'll just let Alvaro do the talking from now on.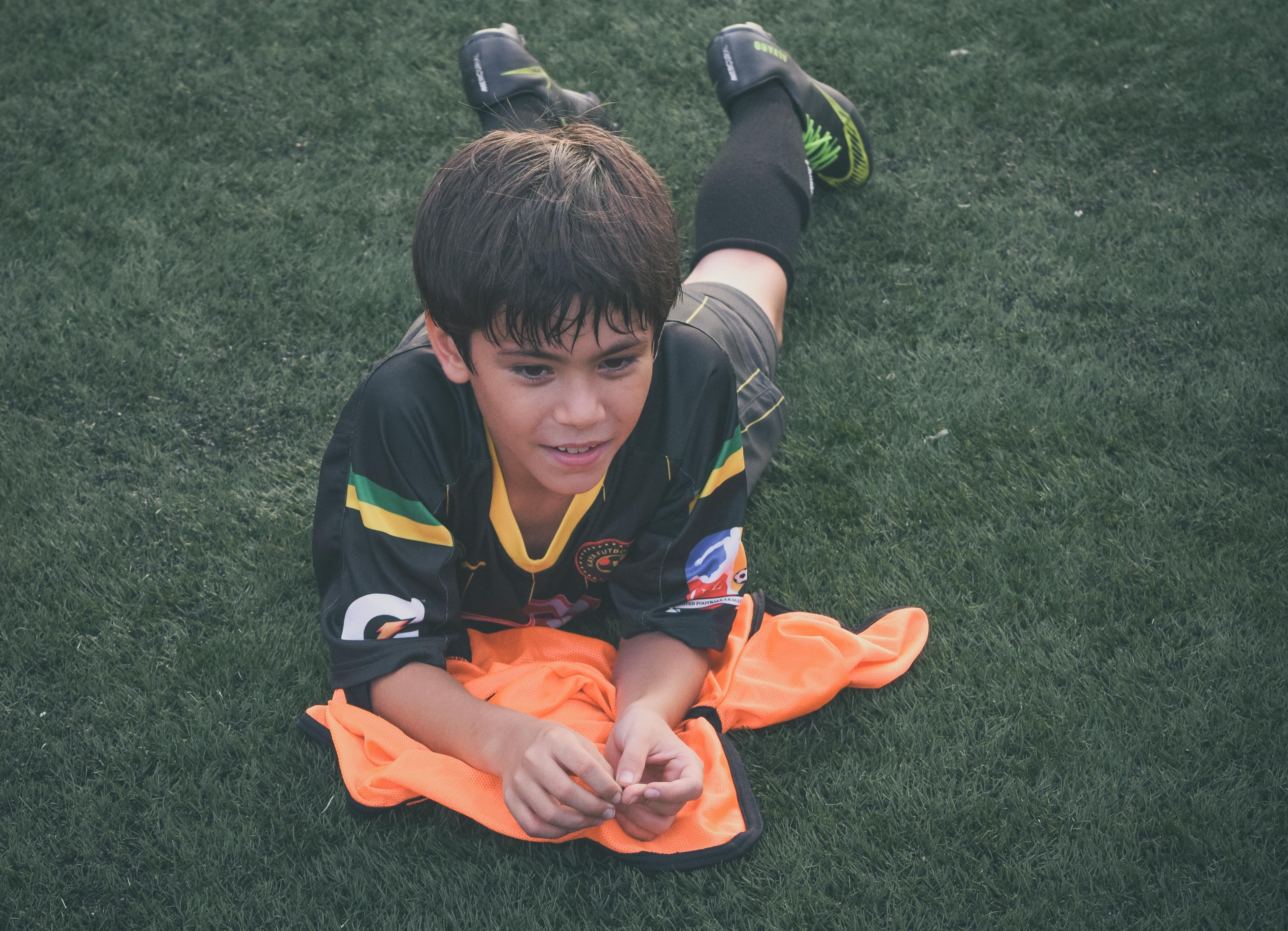 AS PART OF THE KAYA ELITE, HOW'S THE EXPERIENCE PLAYING IN THE UFL YOUTH LEAGUE?
Alvaro: It's fun! You know, it's just fun to be there and to actually play with other teams.
DO YOU MAKE NEW FRIENDS ALONG THE WAY IN THE YOUTH LEAGUE?
Alvaro: Yeah, pretty much! I really didn't know anyone in the U13 because I just moved here. Some people, I didn't know, but some people, I did know from two years ago. But yeah, it's been fun.
WHAT'S THE BEST THING YOU'VE LEARNED AT THE ACADEMY?
Alvaro: Well, when I joined the academy, I didn't really know a lot about soccer, so I guess, just overall, what I learned is just to play fair and have fun in what I do in soccer.
WHAT'S YOUR FAVORITE PART OF TRAINING AND WHY? IS IT THE DRILLS OR THE SCRIMMAGE?
Alvaro: No, the breaks! Because hilarious things happen that I don't want to get into, but just hilarious things happen in that short period of time.
DO YOU HAVE OTHER CLASSMATES OR FRIENDS OR RELATIVES AT THE ACADEMY?
Alvaro: I used to have like ten friends, but now they've all moved on.
WHERE ARE THEY NOW?
Alvaro: Everyone who I know in my school [Beacon International School] who played football now plays basketball, but then they play football when the basketball court is being used.
IS THERE A VARSITY TEAM AT YOUR SCHOOL?
Alvaro: No. I trained in my school one year before I went to Kaya, and then the next year, when everyone was moving away, we only had two people on our team, me and my friend, so the next year, we just didn't enjoy because we were alone. But now it's building up again.
WHAT'S YOUR FAVORITE SUBJECT?
Alvaro: Is this not including recess and play?
WELL, YOU CAN INCLUDE RECESS IF YOU REALLY LOVE IT THAT MUCH.
Alvaro: Well, I guess my favorite … oh gosh! Because everything has funny stuff, I can say pretty much all. Everyone has a different personality, and everyone does different stuff in each subject. We all have inside jokes in each subject, so yeah, it's everything, which is great.
IS IT TOUGH TO BALANCE SCHOOL AND FOOTBALL?
Alvaro: First of all, I do schoolwork before I even come to football. Like just a while ago, I was in school before I came here.
WHAT DO YOU DO DURING YOUR OFF TIME?
Alvaro: OK, it depends. So if I don't have school and I'm finished with my homework, from 4:00 p.m. to 6:00 p.m., I play basketball or soccer. And then at 6:00 p.m., Minecraft, Minecraft, YouTube, Minecraft, Minecraft, Minecraft, Ma-ma-minecraft, Ma-ma-minecraft, Ma-ma-minecraft, YouTube!
SO, BASICALLY, 90 PERCENT MINECRAFT AND 10 PERCENT YOUTUBE AFTER FOOTBALL?
Alvaro: Ah no, I do it at the same time. So my monitor—right side is Minecraft, left side is YouTube, and on the top left is Skype.
WOW, LET'S GO BACK TO FOOTBALL. WHAT ARE YOUR THOUGHTS ON THE IMPORTANCE OF TEAMWORK?
Alvaro: You have to rely on your teammates. You don't have to do everything alone. You have teammates, and you can always trust on them most of the time, and most of the time, they always got your back even when we're down and everything.
CAN YOU SHARE WITH ME ANY LESSONS YOU LEARNED FROM FOOTBALL THAT YOU CAN APPLY TO LIFE OUTSIDE FOOTBALL?
Alvaro: It's hard to think. I just had practice, and I'm tired. Let's see … teamwork is everything, everywhere. In our school, we have the annoying people, the people you like but are still annoying, but I like everyone, but they're still annoying, and so I guess, since I know teamwork, I tend to hold back—
(COACH CHRIS INTERRUPTS.)
Coach Chris: You're talking so much.
Alvaro: He has lots of questions!
Coach Chris: I know! He has too many!
LET'S JUST TALK ABOUT OTHER THINGS. WHAT DO YOU WANT TO BE WHEN YOU GROW UP?
Alvaro: I've been thinking about this for a long time. I don't know. I'm going to go where life takes me. I have to decide, I guess, in the end of, what, high school, maybe? I don't know what I'll think of in the future.
WHO INSPIRES YOU THE MOST?
Alvaro: The people who don't play soccer in my school. I feel unique when I play soccer. In my school, it's a unique sport now. I like to be different from the others in my own way. Also, we have, like, House Cups, and soccer is one of the games, and I annihilate them!
WHAT ARE YOUR HOBBIES AND INTERESTS ASIDE FROM FOOTBALL?
Alvaro: I'm addicted to video games. I should stop, but I know I won't. I'm addicted to watching YouTube videos. Minecraft!
WHAT HAVE YOU LEARNED FROM MINECRAFT? STRATEGIC STUFF?
Alvaro: You can say that. Sure.
BUT THAT'S NOT IT, CLEARLY!
Alvaro: Key finger! I actually got really good at typing.
BUT NOTHING YOU CAN APPLY TO FOOTBALL FOR SURE.
Alvaro: Yup, nothing!
WHAT IS YOUR FAVORITE FOOD?
Alvaro: Pizza, spaghetti, and donuts … OK, wait, can you not write the donut part because Coach will get mad at me. (Sorry, Alvaro, we just had to write it!)
IF YOU COULD BE ANY ANIMAL, WHICH ONE WOULD YOU BE AND WHY?
Alvaro: I got this off the YouTube video—raaaaging tiger unicorn!
LET'S PRETEND THERE'S SUCH AN ANIMAL. WHY DO YOU WANT TO BE THAT "ANIMAL"?
Alvaro: Because they run super fast, and I hope they can poop rainbows, you know, because they're unicorns, and then I have a horn, and I have wings to glide to the lands.
IF YOU COULD DESCRIBE YOURSELF IN ONE WORD, WHAT WOULD IT BE AND WHY?
Alvaro: In what sense? I'm a different person in every situation.
OK, FOOTBALL SITUATION.
Alvaro: "Mysterious"? I don't know, um, "annoying." Oh, that's in my school too. All the girls think I'm annoying, but they're all friends with me. Let's just stick with "annoying."
WHAT WAS THE NICEST THING YOU'VE DONE FOR SOMEONE?
Alvaro: Why are we going into my personal life?
BECAUSE I THINK IT'S INTERESTING, AND YOU'RE INTERESTING. PEOPLE MIGHT WANT TO READ AND KNOW THAT.
Alvaro: OK, hi, people! I guess I'm doing it right now because I'm having a fund-raiser. I'm helping PCPI, Philippine Cerebral Palsy Incorporated, and we raised twenty thousand pesos and counting.
IF YOU COULD GIVE ONE GIFT TO EVERY SINGLE CHILD IN THE WORLD, WHAT WOULD YOU GIVE?
Alvaro: No poverty and no child labor. A good life.
HOW CAN YOU GIVE THEM A GOOD LIFE?
Alvaro: Well, it depends on the way you think. Everyone can help. It's just that people don't. For example, I can help one street child here, like my friend, who is doing something with DSWD where you tweet where a street child is and they'll find the street child, feed him, and try to help him. I want to do something like that.
THAT'S AWESOME! OK, I HAVE NO QUESTIONS ANYMORE. THANK YOU!
Alvaro: Bye!
(ALVARO LEAVES SPEEDILY.)