Hi all,
Here a few updates for this week:
Sponsors
A huge thanks to one of our sponsors, Warren & Brown Technologies, for their donation of 150 balls to our academy today. Check out the pictures of the delivery, which got a few of the players very excited, at http://www.kayafcacademy.com/2015/01/25/warren-brown-surprises-kaya-fc-academy-students/
Again, thank you so much to Neil and the team at W&B for their generosity and continued support for Kaya FC and Kaya FC Academy.
UK trip
This week, Rob Gier of Zenith Soccer Tours will be sending you all an email regarding the proposed trip to the UK. Please look out for that. If you have any questions, you can direct them to Rob or me.
Zobel Cup
Our U9s and U11s competed in the Zobel Cup this week, with the U11s losing in the quarters and the U9s making it all the way to the final. Well done to all those who competed! Hopefully, with our u7s, u13s, and U16 girls all competing, we can bring home some silverware this week. The list will be announced tomorrow as we are waiting on one or two last bits of admin to be processed. Preference will be given to the older players in each group because we only have limited slots for this age group since it's only a 7-a-side competition. 
New Coach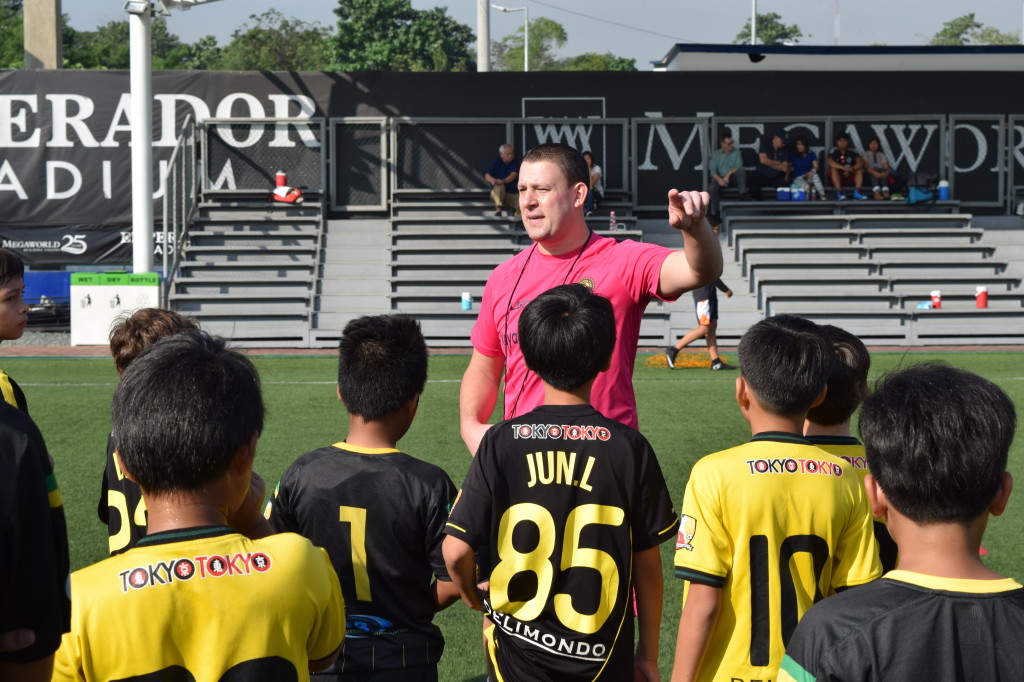 We would like to welcome a new member of staff to Kaya FC Academy. Kenny Fern has been recruited from the UK to work with our U13 group as well as to help oversee the development of all of our academy players. Having worked in both England and the US, we hope that Kenny can bring his vast experience and expertise to the table to help the club as we continue to strive for coaching excellence.
That's all from me for now. Have a great weekend and I'll see you out on the field!