All,
Please be reminded that the rosters for the Chelsea tournament for Saturday, October 25th, have been emailed. If you haven't received it, kindly message me.
The tournament will be held at the Blue Pitch, which is located at The Circuit in Makati. Here's the map for your reference: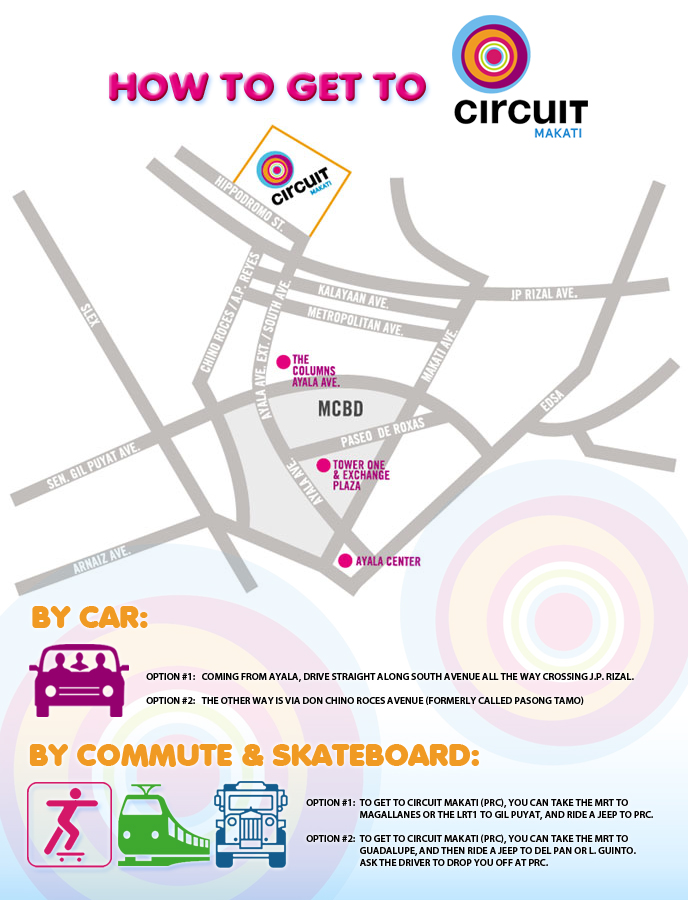 The schedule is yet to be released, but arrive promptly at 7 a.m. The tournament starts at 8 a.m., but check in will be between 7:00–7:30 a.m., so early arrival is of paramount importance. Bring your yellow jerseys, black shorts, white socks, and those who were on our elite teams in the summer, bring those too.
We have over 600 registered players in our academy across our 5 venues and I have decided to try to give all of those who have consistently come to training an opportunity to play in this tournament. As you can see, each age group we have selected has A LOT of players! The reason for this is due to it being holiday season, plus the busy schedule of some of our players who are playing in the Pilipinas Cup for their schools. I have openly invited a large group. I anticipate that, considering a high dropout rate, and in the event of us having good numbers, Chelsea have agreed to try accommodate us with additional teams if necessary with multiple teams (subject to availability).
What to do
If you are on the list (kindly refer to my email), please email me with either a YES or a NO, no later than Wednesday at midday. After that point, I will open it up to those not on the list or submit the roster as it is at that time
If your child has been omitted from this list and you would like them to play, please message me and I will inform you why. It might be a decision by the coaches, it might be an age issue (i.e., they are too young), or it might be a clerical error on our part.
Rules
The tournament is 7-a-side with a group to knockout format.
The age categories stipulate that you must be under the age bracket on the day of the tournament, e.g., U6 have to be 5 or under on the day of the competition. If you are 6 years old on Oct 24th then you would have to join the U8 category and so on.
All parents will adhere to our parent code of conduct, which will be strictly enforced. Read it by clicking HERE. If you are new to the program, please read it. On occasion, in recent weeks, I have heard parents being vocal on the sidelines during practices and it will not be tolerated. Please respect these guidelines as it is for the good of the players.
Lastly, we are short of U14 girls, so if any girls would like to join, and you are not on the list, please inform us of your availability. Similarly, if any of our U16s (boys and girls) would like to participate, please inform me and we will try to accommodate you.
I think that's it. Please respond to my email, not on a separate email even if you have emailed me already so I can monitor all of your responses.