Nine-year-old Jose Diego Aspiras is more than your typical young athlete. Sure, he runs and scores, but there's more to Diego than meets the eye. An exceptional player at Kaya FC Academy and an honor student at Xavier School, he knows that commitment—a common theme in both schools—plays a pivotal role in both football and school.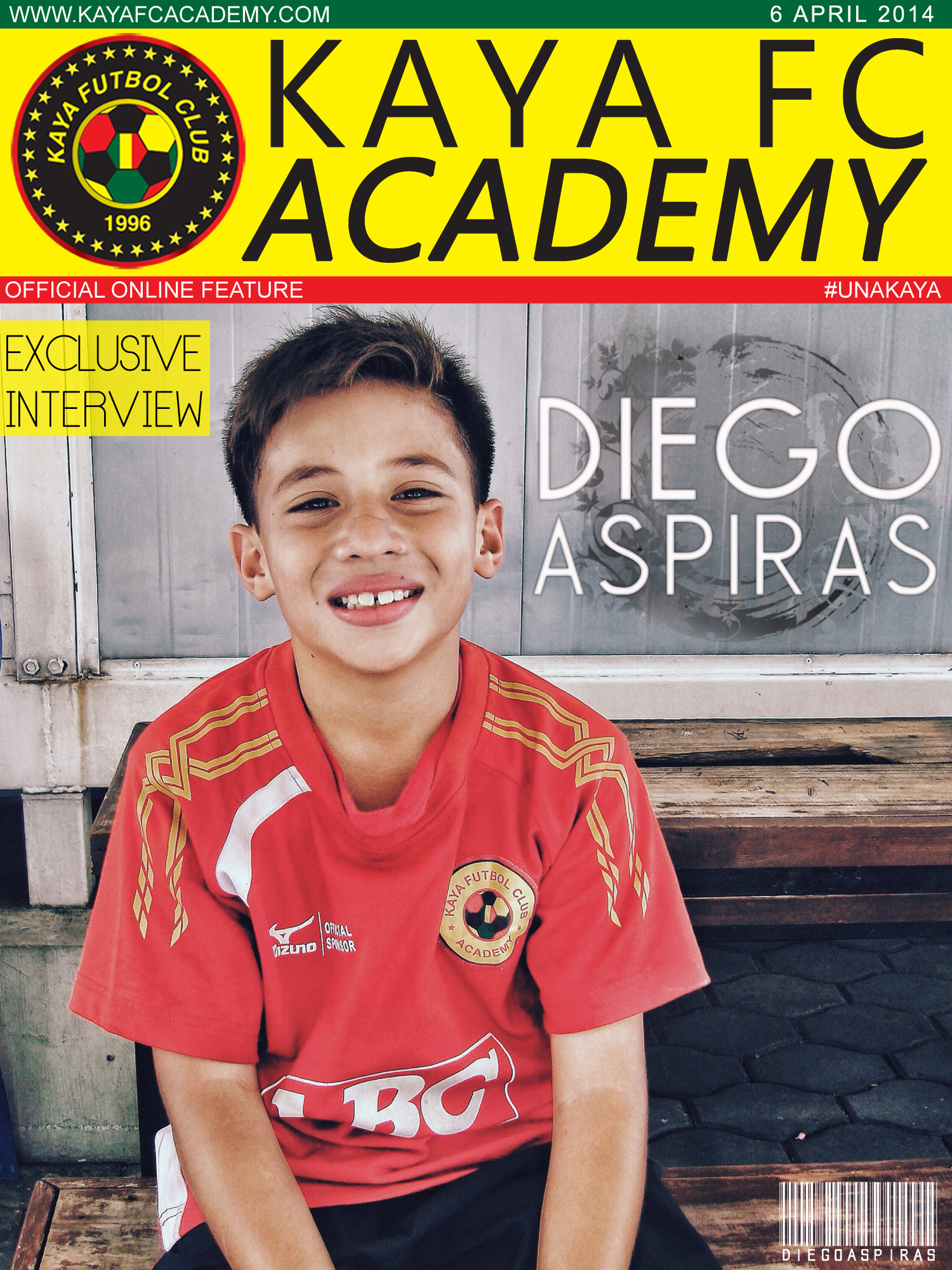 Having joined Kaya FC Academy three years ago, Diego is one of the students who has truly grown at the academy. On and off the pitch, he already embodies the values of the club, and we couldn't be prouder. He is now a valuable member of the Kaya U-11 team—which can be seen in action every week in the UFL Youth League, by the way—and consistently impresses us not just with his performance but also with his solid discipline. For a kid, that says a lot about his potential.
Speaking of potential, this is manifested by the fact that he is also a varsity football player and a straight A student at Xavier School. Excelling both in school and in sport is a remarkable achievement that is a result of hard work and dedication—and the kiddie version of a work-life balance. Kid knows when to have fun and when to study!
Diego isn't the only student from Xavier who plays at Kaya. In fact, he brought his teammates with him to the academy. According to his mom, "Diego started with Kaya three years ago, and then he invited the rest of the team, so now we have a special Kaya session every Wednesday in North Greenhills." Even his varsity teammates are Kaya-certified! They can practice and hone their skills at Xavier and at the academy together. Strategic decision or not, that is how you start a long-lasting friendship for the years to come. And we're glad they are in this together!
For Diego, a massive fan of Neymar and Lionel Messi, passing and decision making are parts of training that he considers his favorites. It is no surprise that these will also be his key strengths on the pitch with the way he quickly learns things. All it takes is commitment and hard work, which Diego already has in abundance. Full of promise. Full of passion. They say that how we are in the future will be grounded on how we behave today.
One day, Diego wants to become a professional footballer just like his favorite Filipino players, Coach Chris Greatwich and OJ Porteria. Every dreamer needs at least one believer, and we believe he is on the right track. Whether you call it a dream or a goal, we're here for you, Diego!