Locations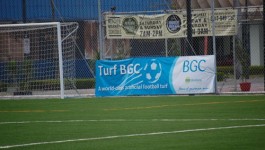 Kaya FC Academy  Venues : McKinley Hill- Emperador Stadium BGC - Global City, The … Learn More...
Schedule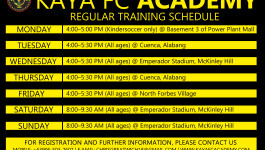 Kaya FC Academy Schedule 2014: Mondays @ Guadalupe Viejo Basketball Court, 3:30–5 p.m., … Learn More...

Kaya Academy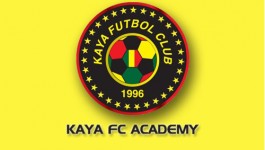 General Manager: Inaki Vicente- Over 30 years of coaching at the youth level, Inaki is one of the … Learn More...
FAQ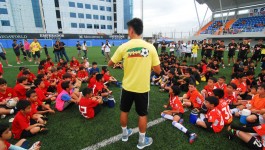 1. How will I know of my child's progress? A: Unlike other football academies, we are unique in that all coaches rate their performance and keep tabs on their progress. We will hand you a report at the end of the season. 2. Is there a module that all coaches follow uniformly on all venues? A: Yes, all coaches are guided by the successful and … Learn More...